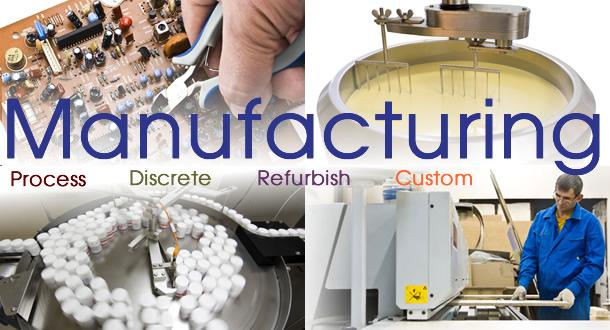 by: QpjKm522qU
note: no comments
At Yes International Corporation, we recognize that the highest level of commitment is necessary to provide World Class customer support. Our Applications Specialists can assist you with the implementation and use of your software by evaluating your business and helping you match the software's capabilities to your company's operations. Through their skilled assistance with system reviews, management training and process re-engineering, our Applications Specialists can help you increase your return on your software investment. At Yes International, Brisbane we provide website, websoftware, shopping cart, database and; software development. It is a Brisbane based company provides software from $1999, Website from $299, database from $499, websoftware from $1999, fully secured hoasting from $1 per day, shopping cart from $999,which includes free designing.
Manufacturing Execution System (MES) – Manage and optimize your entire production process from planning to scheduling.
Customer Relationship Management (CRM) – Track and manage customer activities.
Supply Chain Management (SCM) – Improve information flow up and down the supply chain to synchronize supplier, partner and customer activities.
Warehouse Management System (WMS) – Control and manage warehouse inventory and distribution.
Manufacturing Resource Planning (MRP) – Flexible, robust planning and scheduling solutions to help make-to-order, make-to-stock and mixed-mode manufacturers.
Financial Management – Accounts Receivable/Payable, Payroll, FRx, and more. It operates as your business does, catering to the various roles in your organisation with a single application rather than numerous unconnected processes

Our solutions give you an up-to-the-minute view of customer data, sales orders, the cost of goods and of shipping. Inventory and Distribution Management with support for serialised inventory, customer-specific pricing, multiple units of measure, matrix items, bar coding, pick, pack, ship capability, and drop shipment. Assembly and Kit Management to help track costs of individual materials through the manufacturing process. Our Shipping Tools for faster, more direct shipping and tracking. Integrated Ecommerce to extend services and drive revenue through online marketing, sales and order management. Seamless integration with customer relationship management (CRM) and enterprise resource planning (ERP) enables you to manage all your business processes with one powerful software suite.
Customer and Vendor Centres that provide customers and vendors with self-service portals to check the status of orders, and conduct customer-specific order management and financial transactions. Increase revenues and improve customer relationships with one, complete view of the customer. Increase margins with advanced inventory management—including the ability to view accurate inventory levels in real time—and improve visibility and order tracking with integrated UPS shipping. Grow your business and extend your service offerings with integrated CRM, Web presence and Ecommerce tools.