Yes International Corporation, a Brisbane and Gold Coast based company, provides small business solutions which suits all the small businesses, whether they have a point of sale operation without barcode reader or with barcode reader. If you are thinking about not investing for a barcode reader and a huge software, our consultants have a perfect solution for you. Our solutions Speed checkout times and help improve accuracy at the POS, Maintain tight control over your inventory and your staff, Steer your business in the right direction with information you can act on, Provide the efficient, personalized service that keeps customers coming back, Drive down the costs of doing business, Integrate card processing at the POS if required, Keep your focus on your business and customers, without taking time out to manage technology, Avoid overstocks and out-of-stock situations and reduce shrinkage, Maximize cash-in per customer and marketing returns, Compete more effectively with a flexible solution designed for growth, Get personalised technology that fits your needs today and into the future and Control your multi-store operations from a single software  Read More
 AUSTRALIAN SOFTWARE AS PER SMALL POINT OF SALE REQUIREMENTS.
 NO SPECIAL TRAINING OR COMPUTER EXPERTISE NEEDED TO OPERATE ON THIS SOFTWARE. ONLY BASIC KNOWLEDGE TO USE COMPUTER IS SUFFICIENT.
 The most ideal and suitable software for people running terminal outlets and trading business in any commodity is put forward which is suitable in Australian requirements.
 It is highly economic as all reports are printed on only 6" height paper. It maintains inventory, accounts, ledger, bills, product lists, customer details and supplier lists. Automatic tax records

maintenance to provide required totals for tax returns for any period. Summaries for stock movements can be prepared and stored for future use and printing. Security system with facility to change password whenever desired by the user.
Maintains ledger in convenient simple format automatically. No special accounting knowledge is required to maintain accounts in this software. Grouping of accounts for annual summaries. Provides account summaries and Profit and Loss account for any period required.
Maintenance of inventory automatically from purchase and sales operations and provides alerts for maximum and minimum stock levels. Automatic update of purchase rate, Tax etc. For general concession schemes for specific period automatic facility is provided. Current stock of each product is maintained. Value of residual stock is recorded after each transaction in stock table as per current purchase rate.
 Special quick reach facility on each data forms and query forms to retrieve desired record set from database of any size. Facility to surf on two tables at a time for interrelated data to check or update. Convenient operation from special screens, menu bar and also from shortcut keys. Print Screen facility for all forms. So whatever is seen on screen can be printed on paper.
 Headers like name, address, phone numbers, and email or any other four headers can be stored and printed on reports so plain paper is to be used for reports. This saves stationary printing expenses and this software though commercial but it works as a tailor made software.
Records of multiple companies can be stored in this software and data can be retrieved grossly or company wise as desired. Shifting of records from one header to another is possible & easy.
Minimum typing needed on all data forms and query. Details of concessions granted to each customers also maintained. Two types of bills provided for printing. One is with tax and excise and another without tax details. User can use required template of his choice. Web browser for internet operation and text editor for text files operation is provided.

Brisbane based Yes International Corporation provides quality services for website, database, software, online database, web software, shopping cart, seo and hosting services. Some of the areas of expertise of our services are custom built customised budget fitted design, redesign and development of e-commerce, Websoftware, Web Design software, Shopping Cart, mobile Apps, Web database, Web Application in Australia.
---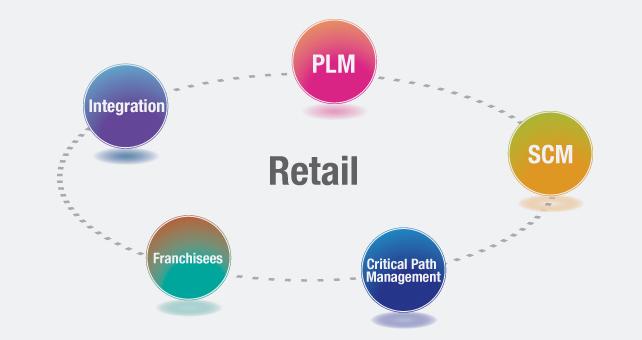 You benefit from a powerful, secure and flexible system which is easy to operate. Your staff can concentrate on customers' ...
Read More