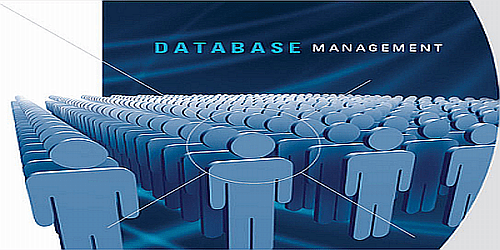 Database Management System
A DBMS is a complex set of software programs that controls the organization, storage, management, and retrieval of data in a database. When a DBMS is used, information systems can be changed much more easily as the organization's information requirements change. New categories of data can be added to the database without disruption to the existing system.
Organizations may use one kind of DBMS for daily transaction processing and then move the detail onto another computer that uses another DBMS better suited for random inquiries and analysis. Overall systems design decisions are performed by data administrators and systems analysts. Detailed database design is performed by database administrators.
A DBMS includes:A modeling language to define the schema of each database hosted in the DBMS, according to the DBMS data model. Data structures (fields, records, files and objects) optimized to deal with very large amounts of data stored on a permanent data storage device (which implies relatively slow access compared to volatile main memory).
A database query language and report writer to allow users to interactively interrogate the database, analyze its data and update it according to the users privileges on data. It also controls the security of the database. Data security prevents unauthorized users from viewing or updating the database. Using passwords, users are allowed access to the entire database or subsets of it called subschemas. For example, an employee database can contain all the data about an individual employee, but one group of users may be authorized to view only payroll data, while others are allowed access to only work history and medical data.  If the DBMS provides a way to interactively enter and update the database, as well as interrogate it, this capability allows for managing personal databases. However, it may not leave an audit trail of actions or provide the kinds of controls necessary in a multi-user organization. These controls are only available when a set of application programs are customized for each data entry and updating function.
Yes International Corporation in Brisbane Gold Coast provides Cheap Database Design, Development and Maintenance as a Consultant. At Yes International, Brisbane we provide website, web software, shopping cart, database and software development.
Brisbane based Yes International Corporation provides quality services for website, database, software, online database, web software, shopping cart, seo and hosting services. Some of the areas of expertise of our services are custom built customised budget fitted design, redesign and development of e-commerce, Websoftware, Web Design software, Shopping Cart, mobile Apps, Web database, Web Application in Australia.
---