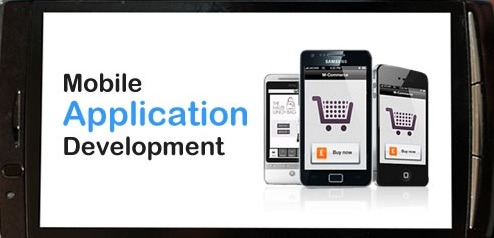 iPhone Application Development
Our dynamic bunch of iPhone app developers are proficient in offering a complete range of iPhone development services, varying from app design to quality control, release, upgrade and maintenance. Our mobile app developers also specialise in building custom iPhone apps to suit various business models.
iPad App Development
We are proficient in iOS and well prepared in delivering best scalable iPad applications to our clients. Over the years, we have successfully deployed a wide range of personal and business iPad apps.
 Android App Development
Android operating systems is one of the widely used systems across the globe. Yes International Corporation team excels in developing various smart and feture rich mobile apps for Android OS to meet varied needs of businesses.
Windows Mobile Application Development
Our windows mobile applications are easy to use and run on all windows mobile devices. We excel in developing integrated windows mobile applications to meet up modern business needs.
Technical Expertise
Business, finance & Marketing Apps
Music & Entertainment Apps
Gaming Apps
Messaging, News & Utilities
Branding & Advertisements
Websites and Web applications
Application testing and integration
With our advanced knowledge and expertise in mobile space, we have successfully delivered application development services to offshore clients as per their specifications and expectations.  Our sole goal is to leverage technology to take your business to the next level. If you are looking for quick reliable, affordable and user friendly mobile app development services, feel free to Contact Us.
OUR STRENGTHS
Efficiency in development a variety of easily upgradable apps
Experienced team of mobile app developers
Ability to meet up tight deadlines
Timely delivery
Competitive Pricing!
Mobiles are extensively used devices for communication and customer interaction. Whether it is about delivering real time information or executing business on the go, mobile devices are proven to be boon for all kinds and sizes of businesses.
We at Yes International Corporation are constantly engaged in developing technically competent, innovative and user-friendly applications that meet our clients' expectations. Our team has an extensive experience and expertise in developing applications for Apple iOS and android platform, Windows and Blackberry devices.
We proffer end to end mobile app development solutions to keep you connected with your business. Our mobile app development team is proficient in almost all kinds of mobile app needs of online businesses ranging from designing cross-platform websites and applications for mobiles, to development and deployment of intricate mobile applications. From start-ups to established enterprises, our team mates are proficient in harnessing the power of mobile apps for all kinds and sizes of business.