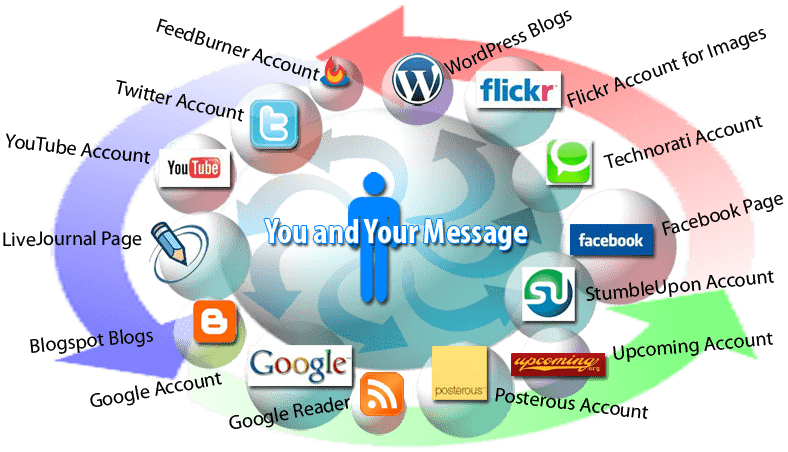 At Brisbane Websites Design, our website package includes social media marketing setup at no extra cost.
Social Media Marketing
"Content is fire, social media is the fuel."
Brisbane Websites Design understands that your website content is most powerful when its shared consistently within social media channels.
We provide your business with setup for social media that can give your content widest reach and loudest voice possible online.
Our social media setup allows you to connect with your target audience, provoking engagement and brand awareness. It distributes and amplifies the message of content throughout the social web. Our setup allows you to grow and cultivate online communities and brand advocates.
Drive Traffic, Generate Leads and sales
Content Marketing is the new way of generating leads and sales online. We understand that ideal way to foster customer retention for your business is to build trust through ongoing and personalised social media relationship with your clients.
Unless you have a great social media moderator, cultivating a community of brand advocates and content plan with a great marketing strategy is very hard.
It's fairly straightforward to set up brand profiles on all major social media channels. However, utilising this social media presence to drive conversations and cultivate a community of brand advocates without a dedicated social media strategy and content plan can be detrimental to your overall marketing objectives.
With Brisbane Webstes Design's social media setup, integrating your content marketing and social media efforts can not only extend the reach of your content but leverage insights gained from social listening to adapt and optimise your content to drive a higher return on investment from your social audience.
Why choose Brisbane Websites Design?
Brisbane Websites Design has a dedicated highly experienced social media strategists and moderators with years of experience working across the social media.
We have the experience and expertise to grow your brand's online following and foster real-time engagement, social brand advocacy and lead generation.
Contact us today via website or ring 1300 886 937 and speak to us at Yes International Corporation regarding your project.